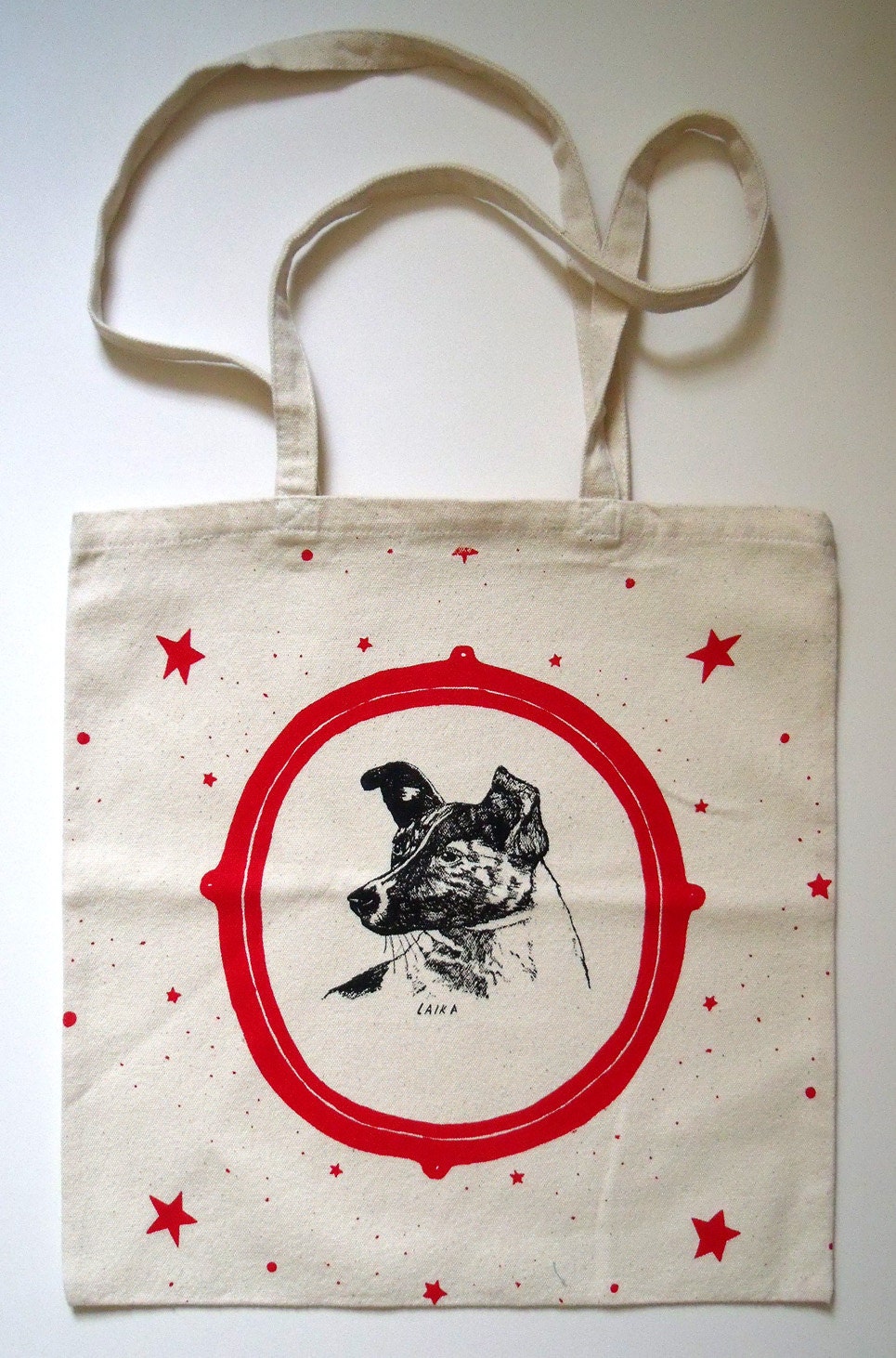 It's often crossed our minds how little exposure anthropomorphic space travel gets. We considered creating a very niche little club for people who share our concerns, with whom we could meet weekly in church halls, like a sort of Women's Institute with intergalactic ambitions. We haven't got around to making this club yet, but when we do we'll probably ask Caitlin Hinshelwood (
www.caitlinhinshelwood.co.uk
) to be our leader: she's already designed and hand screen-printed some canvas bags emblazoned with Laika, the first dog in space, which have just arrived in our shop.
Also cheering us up (while rain buckets down outside) is this
spacious
tote bag (see what we did there?)
We'll probably use it to ferry about our dossier on animal space adventures
...